AudioRail® Technologies: It simply works.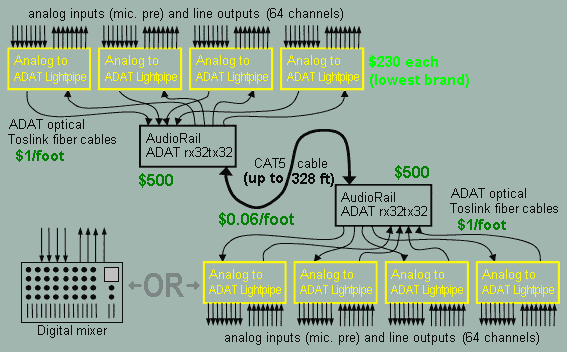 The following table lists standalone A/D and D/A converters that support the Alesis ADAT Lightpipe interface. The Alesis ADAT Lightpipe interface is what is implemented on our flagship product. It can be seen that a simple digital audio snake with 16 channels of analog connections at each end can be implemented for about $1400, and one with 64 channels of analog at each end can be implemented for $2600. (This assumes cost of AudioRail at $500 per unit).
In addition to the standalone converters listed above, a wide variety of computer interface products and digital mixing boards support the ADAT Lightpipe interface.